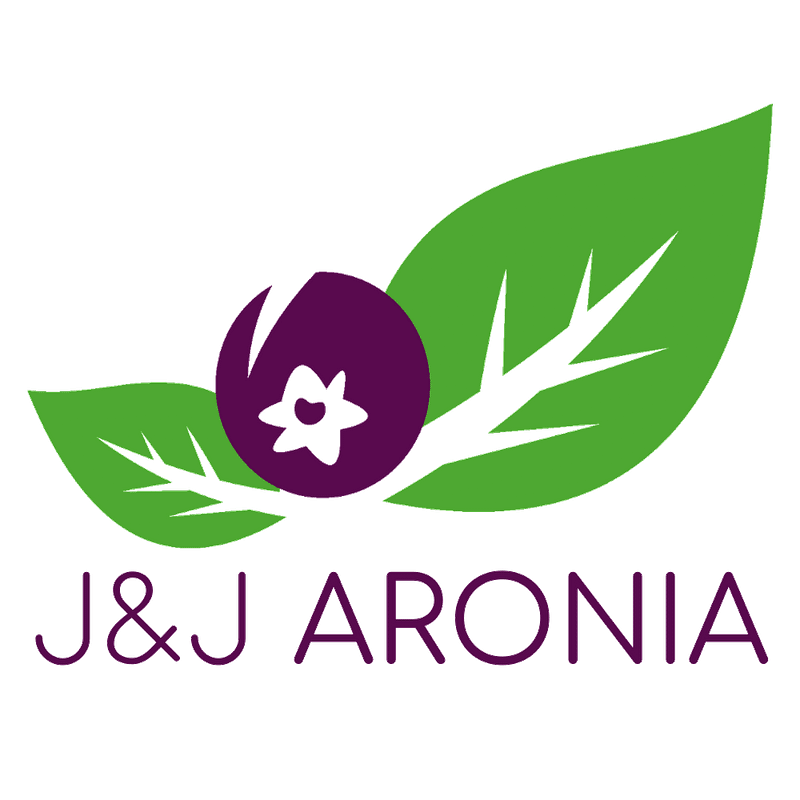 J&J Aronia is a small family business of father and son and their families. The quality of the Aronia products we offer is our first priority, that is why we only work with selected partners. We offer organic food, carefully processed and with high quality standards. There is no room for any compromises when it comes to our selection of organic products.
We are Joerg and Jonas Seidel. In 2012 we immigrated to Canada to start our own little farm in British Columbia. We always loved the extraordinary benefits and healthy ingredients of the Aronia berry. With our partner Aronia ORIGINAL from Germany we want to bring this unique fruit closer to health-conscious Canadians.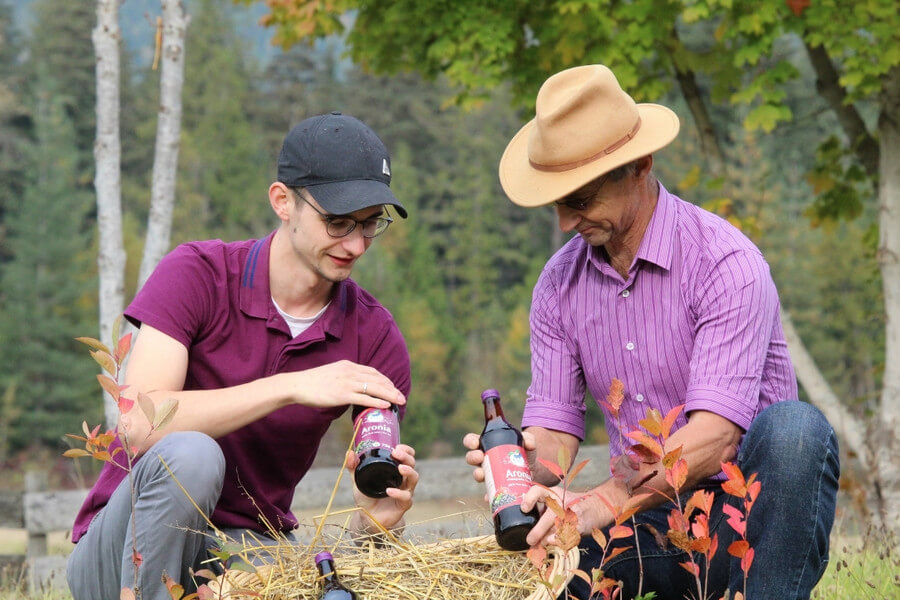 Aronia ORIGINAL Naturprodukte is a young, yet very experienced medium-sized company that develops and markets products related to the Aronia berry in Germany. The company was founded in 2008 by Jörg Holzmüller. He has many years of professional experience with Aronia berries and food products made from Aronia. Today we are very successful with it and market leader in the Aronia beverage assortment of the specialized trade with products from the Aronia berries.
Natural ingredients from sustainable farming
We are committed to natural foods, such as direct juices, dried berries or Aronia berry powder, without additives. We treat nature with care, because our raw materials are very important to us. They grow on high-quality plantations and are gently processed by our long-term partners – accompanied by our audits on site.
Aronia products in premium organic quality
Aronia Original offers only gently processed organic food with high quality standards. There is no room for compromise when it comes to our selection of organic products. With a vibrant product variety of over 30 products, you can be sure: With us you get the best quality.
Direct juice with full-bodied taste
We only process ripe berries: Daily analyses are used to determine the perfect harvest time for our Aronia berries. When a certain Brix value and thus sufficient sunshine hours are reached, the harvest starts. To preserve the fullness of their natural ingredients, our berries are pressed only once.
German cultivation with strict quality monitoring
Our Aronia berries grow on German organic plantations and are pressed in a regional company. This allows us not only to keep transport distances short and strengthen our regional partners, but also to rely on a regional value chain. This strengthens rural regions and agriculture, and protects the environment and nature.
Subscribe to Our Newsletter
Get the latest on sales, special offer, new releases and more…